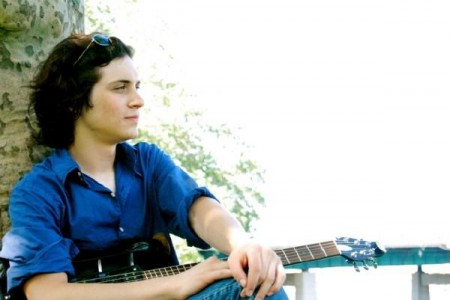 From the age of seven, Matthew Curran was heavily influenced by three of rock's greatest guitarists–Jimmy Page, Eric Clapton, and Jimi Hendrix. Gifted with prodigy talent, he emulated these guitarists while performing for packed houses in New York City venues like BB Kings, the Hard Rock Cafe, and his weekly performance at the Red Lion in Greenwich Village.
At age eleven, he became the youngest professional guitarist to be sponsored by Gibson Guitars and Marshall Amps. By age twelve, he began studying voice and songwriting. Since that time, Matthew has performed on radio (Manhattan's Q104.3 Classic Rock), Metro TV, the WB, as well as countless shows in New York, Los Angeles, Las Vegas, and abroad. He was also the subject of a documentary film by Telling Image Films
He has been fortunate enough to have opened for and recorded with timeless musicians like the late Jeff Healy, Dave Mason (Traffic), Carmine Appice (Vanilla Fudge), and Howard Scott (WAR). Matthew also learned production and engineering from Kirk Yano who has previously worked with Mariah Carey, Mick Taylor, Pat Martino, and Soulive. Currently, Matthew is sponsored by Transperformance and Tech 21 Amplification.
Now eighteen, Matthew Curran's debut album, "Simplify" was written, recorded, and self-produced in his New Jersey home studio. Matthew plays all lead and rhythm guitars, bass, drums, and keys. Simplify is available at www.cdbaby.com/matthewcurran For upcoming calendar, pictures, video, visit www.myspace.com/matthewcurran.